Hi there! Let me introduce myself.
I'm currently a Community Lead at WeWork. I have 7 years of experience in handling the marketing for companies including SAYS.com, Chatime (now Tealive) and KFIT, just to name a few. As the winner of the Chatime Star Employee Award in 2014/15, I've been through the good and interesting days of getting ahead in rapidly growing teams with competitive cultures. Today, i'm making use of my experience and network to grow a global coworking community while working to improve the 9-to-5 experience of professionals, one workspace at a time. Hit me up to talk about PR, branding, startup culture, or how to put together a kick-ass CV!
My skillsets include
Advertising
Apparel & Fashion
Brand Partnerships
Branding
Community Building
Copywriting
Coworking spaces
Emcee
Food & Beverages
Health & Fitness
Marketing
Public Relations
Social Media
Social media
My Working Experience

Community Lead
WeWork
July 2018 - Current
I focus on bringing the best community experience for co-working members around the world through beautiful global spaces, quality service and unmatched hospitality.
---

Community Manager
Komune
July 2017 - June 2018
As a Community Manager at Komune, I handle the growth and operational aspects of a coworking community at Bangsar South. A big part of my job involves improving the happiness of coworking members by curating a fun, yet productive workspace for everyone. Currently, I oversee all general aspects of Komune that directly contributes to the success of the space; this includes a range of tasks across operations, marketing, finance, events and more.
---

Community Manager
Co-labs
December 2016 - July 2017
- Organize and implement events with strategic partners across tech, business, lifestyle and education
- Encourage engagement within the coworking community in Malaysia
- Practice and implement the best operational systems within a coworking space to encourage productivity
- Communicate new ideas and tools to improve efficiency of coworking members
- Design and market Co-labs via partnerships and online/offline advertising
---

PR & Communications
Wanderlust + Co
April 2016 - November 2016
• Planned and implemented regional & global public relations strategies
• Oversee USA-based PR agency partner
• Managed all media, influencer and celebrity relations globally
• Collated and analyzed media coverage/hits and effectiveness across all channels
• Developed marketing materials, pitches and press releases for seasonal launches
• Remotely organized USA-based events
---

Brand Manager
KFIT Asia Sdn. Bhd.
May 2015 - October 2015
• Formed and managed strategic brand partnerships
• Recruit and manage >50 social media ambassadors across Kuala Lumpur and Singapore.
• Conceptualize and source brand merchandise
• Plan and organize offline community engagement events and campaigns
• Oversee partner PR agencies across KL, Singapore and Australia.
• Setup and track promo code campaigns across 10 cities.
---

Assistant Brand Manager
Chatime
May 2012 - April 2015
• Established and managed strategic partnerships
• Project managed PR events. Occasionally emceed events.
• Copywriting: Press Releases, Biographies, Product Names & Descriptions, Taglines, Video Voiceover Script, etc.
• Assisted in production of various A&P materials: Radio ad, TV commercial, Print, etc.
• Managed sponsorship requests and CSR activities.
• Awards: Chatime Star Employee of the Year 2014/15
---

Social Media Community Manager
SAYS.com
August 2010 - January 2012
• Managed Social Media platforms such as Facebook and Twitter by creating engaging content and monitoring engagement.
• Monitored and issued user cash-outs for Pay-Per-Click brand campaigns.
• Supervised online-to-offline events to engage with the SAYS community.
• Wrote blog posts and effective viral triggers for brand campaigns.
• Managed CSR relations with local NGO's and grass root movements to provide them with Social Media support and raise awareness of their respective causes. Represented on live TV talk shows (NTV 7 & 8TV Quickie) to launch CSR campaigns.
My Education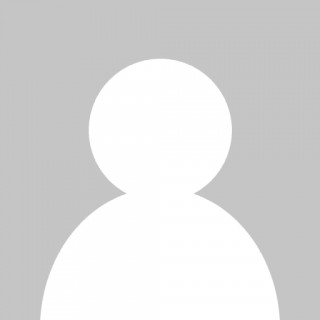 A-Levels
HELP University
January 2009 - June 2010
Who I can help mentor
Students
Entrepreneurs
Working Professionals
Mentors you might be interested in