Hi there! Let me introduce myself.
Experienced in consultation, coaching, talent development, and mental health industry, Pohyee is passionate about developing people, helping people to find the right direction, equip themselves with the right skills and progress well in career and life.
She also practises good empathy and listening skills, helping people to find solutions suitable for themselves. Her areas of expertise and interest include human resource development, training and development, consultancy and coaching, research and development, mental health, as well as green and sustainability business.
She has an interest to study how the system works rather than the individual components in it. Always looking at how the ecosystem operates, she loves meeting new people who are different players in the system. With her attention to details, she can fill in the gap and come out with solution from a fresh perspective.
My skillsets include
Administrative Work
Career Coaching & Development
Community Building
Consultation
Counselling
Ecosystem Building
Entrepreneurship
Event Management
Human Resources
Learning and Development
Mental Health
Personal Coaching
Recruitment
Startup
Student Coaching
System Analysis
Thesis Proofreading
Training and Development
Translation
My Working Experience

Community Manager
E3 Hubs Sdn. Bhd.
July 2019 - Current
E3 Hubs is an entrepreneurship development organization that works toward creating an ecosystem where the entrepreneurs can support each other through the right business support, market access and funding access. Poh Yee's role includes: Managing communities of entrepreneurs members in Johor and some other locations, Working with different stakeholders in the entrepreneurship ecosystem, including government agencies, universities, startups, SME, corporates, associations, etc. , Coordinating workshops and events that benefit entrepreneurs, Managing content creation, media and PR.
---

Personal Coach
Warmy Consultancy
April 2015 - Current
Guide young adults to learn the correct learning methods, Give moral support to their personal issues, Listen to them and help them to overcome their roadblock to success
---

Talent Development Manager
The Xpress Train Venture Builder
April 2018 - January 2019
Poh Yee contributes in setting up the admin and human resource structure within the company. She is in charge of the human resource functions in this new startup company, which include recruitment, onboarding and orientation, training and development, teambuilding etc. Understanding that aspiring entrepreneurs face challenges in finding suitable team members, she is building the local community to facilitate information sharing and networking. Her current mission is to build the talent pool within Johor ecosystem to supply for current and future human resource needs for the ventures.
---

Part-time Psycho-Education Officer
Hospital Permai Johor
September 2017 - October 2017
Hospital Permai is a local government psychiatric hospital. This role includes: Approach outpatients and their caregivers who come to consult for mental health concerns, assess their understanding about their issues and the support & resources required, share knowledge about mental health care with them, listen to their challenges and give appropriate guidance, give emotional support and suitable referrals.
---

Programme Coordinator
Agape Counselling Centre Malaysia (Johor Bahru branch)
February 2016 - July 2017
Experienced in handling programmes such as workshops, seminars and talks related to personal development, counselling and psychology topics from concept to implementation. Detail-oriented in carrying out administrative tasks. Good in helping young adults and teenagers through conversation and writing.
---

Editor cum Journalist
Swiftlet Publication Sdn. Bhd.
April 2011 - August 2011
Experienced in doing editorial and journalism work. Interviewed prominent figures in bird nest and bird house industry, Written articles to be published in magazines, Communicated with relevant parties including entrepreneurs, government officers, graphic designers, advertisers etc.
My Education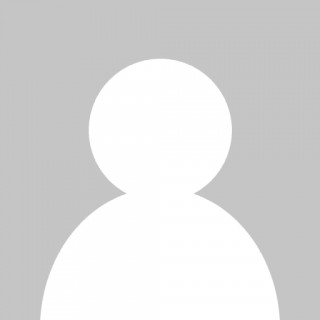 Human Resource Development
Universiti Malaysia Sarawak
September 2011 - November 2014
Who I can help mentor
Students
Entrepreneurs
Working Professionals
Mentors you might be interested in