Hi there! Let me introduce myself.
With a combined total of close to 9 years working experience in the management consulting, engineering, manufacturing, and technology sector, I have gained extensive experience on strategic management, operations management, business process improvement, lean methodology, business analysis, and sales operation, to name a few. Graduated with an MBA from Lancaster University and Sunway University in July 2018, there has been a conscious effort on my part in applying the knowledge and experience gained throughout my MBA journey. An example would be application of Value Stream Mapping (VSM) on one of the many engagements as a consultant with KPMG.
My skillsets include
Business Process Improvement / Management
Engineering
Heating, ventilation and air conditioning (HVAC)
Management Consulting
Oil and Gas
Operations
Project Engineering
Sales
Strategy
My Working Experience

Corporate Strategy Manager
Vettons
October 2019 - Current
Developed overall strategic direction (playbook) and high-level
differentiation strategy, as well as conducted feasibility studies on various strategic partnerships.
---

Assistant Manager - Strategy & Operations, Management Consulting
KPMG
January 2019 - October 2019
Led a team of 4 to identify planning and budgeting best practices in South
Korea, United Kingdom, Australia, New Zealand, and Finland and
recommend potential areas for improvement to the Government of
Malaysia through benchmarking, comparative analysis, and gap analysis.
Led a team of 2 to identify suitable funding models for the potential
online procurement system of the government of Malaysia through
rigorous comparative analysis (quantitative and qualitative).
---

Senior Associate, Strategy & Operations, Management Consulting
KPMG
May 2016 - December 2018
Led a team of 3 to identify and recommend potential revenue opportunity
for a potential online works procurement system for the government of
Malaysia through formulation and design of the overall business model,
financial projections, and governance structure.
Identified and recommended potential cost savings opportunity of up to
40% within the group procurement function of a large East Malaysian
conglomerate through procurement maturity assessment and process
improvement exercise.
---

BPM Executive
Technip
August 2015 - March 2016
Led a team of 3 to train 30 employees involved with mapping of company
business processes through appropriate training curriculum and
materials, and strong off-site support.
Led a team of 3 to raise awareness of BPM initiative company-wide, by
organizing roadshows, email blasts company-wide, quizzes and contests.
Awareness level was found to be approximately 90% company-wide
when gauged with a survey sent to the email of all employees.
---

Process Engineer
Technip
May 2012 - August 2015
Directly assisted the lead engineer in designing the burner management
system (aimed at overhauling the old system and improving safety) for
the Phase 1B PSR-1 Rejuvenation Project. Completed the design a month
earlier than expected, saving approximately 17% of total man hours.
Led a team of 7 (2 engineers and 5 draftsmen) to produce and deliver all
180 (approximately) Piping & Instrumentation Diagrams for the Tank
Farm and Petrochemical Complex areas for RAPID project.
---

Project Engineer
OAG Group of Companies
November 2011 - April 2012
Led a team of 5 (1 engineer and 4 technicians) to manage the field joint
coating section of SHWE Natural Gas Project in Myanmar.
Pioneered the Standard Operating Procedure for pipe blasting (new
service line) through extensive research on pipe blasting and multiple
iteration with technicians and supervisors to ensure proper procedures
are in place to conduct pipe blasting in a safe and efficient manner, whilst
contributing to the revenue growth of OAG.
---

Sales Engineer
Daikin Manufacturing Sdn Bhd
August 2010 - October 2011
Achieved 80% of air-conditioning sales target of RM4 million from the
distributor in Poland in only 50% of the timeline through application of
low-cost strategy aimed at penetrating the Polish market and gaining
market share.
My Education
Business Administration
Lancaster University
August 2015 - July 2018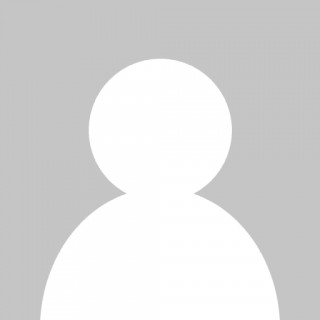 Chemical Engineering (Hons)
University of Nottingham
September 2007 - July 2010
Who I can help mentor
Students
Entrepreneurs
Working Professionals
Mentors you might be interested in