Hi there! Let me introduce myself.
Hi everyone! I'm Thatchu, currently an engineer in the UK ( A Malaysian btw! ). An industrial placement year during my degree was a game changer, altering a lot of my views of the industry and career options hence, how I ended up as an engineer on an exciting Graduate Leadership Programme at Morgan Advanced Materials. Was in your shoes very recently with endless job applications and interviews, so I know how intimidating and confusing it can be, Fret not, give us a shout and I'll be more than happy to talk you through it. All the best!
My skillsets include
Internship Experience
Leadership
Lean Six Sigma
Manufacturing
Material Science
Materials
Mechanical Engineering
Process Improvement
Procurement
Project Management
Sales
Supply Chain
Supply Chain Management
My Working Experience

Application Engineer
Morgan Advanced Materials
October 2018 - Current
ey responsibilities include:
- Evaluating feasibility and internal costings for new product enquiries to be able to offer Morgan's technical expertise at a competitive price
- Managing the new product introduction process for new products right from the receipt of enquiry, technical evaluation, costings, and ramp up to production volumes to ensure strategic and effective conversion of new opportunities into sustainable competitive business
---

Project Engineer - Capital Projects & Procurement Strategy
Morgan Advanced Materials
April 2017 - September 2018
Some of the projects involved whilst managing capital projects and the procurement strategy are:
-Develop, manage, and lead capital expenditure packages of more than £1.5mil for new equipment, processes and manufacturing lines by working with suppliers on various capital equipment, to support continuous improvement, health and safety, and NPI projects
-Create and implement tools to identify supplier development and strategic procurement decisions which include Supplier Risk Management Tool, Commodity Risk Management Tool, Preferred Suppliers Database
-Lead the project to extensively analyse the Logistics network to rationalise supplier base and negotiate freight costs across site, introducing a streamlined freight supplier base and cost savings of almost 10%
-Manage procurement strategy for commodity items, including negotiating prices and contracts, rationalising or expanding supplier base accordingly as well as managing supplier relationships
---

Continuous Improvement Engineer
Morgan Advanced Materials
September 2016 - March 2017
As a CI Engineer, some of the responsibilities I have undertaken are:
-Identifying opportunities to improve key performance indicators
-Utilising structured methodologies in delivering improvement projects with measured gains
-Driving initiatives that reduce costs, scrap, and returns to optimise efficiency, margin, and sales
---

International Office Ambassador
University of Sheffield
November 2015 - July 2016
As an International Office Ambassador at the University of Sheffield, some of the responsibilities included:
- Running the call campaign, speaking to offer holders and prospective students and providing assistance and information wherever required
- Conducting campus tours for prospective students and their families, and education counsellors
---

Procurement Engineer
IMI plc
July 2014 - September 2015
Some of the responsibilities I had at IMI Precision, a solenoid valve manufacturer were:
-Managing new product introduction projects with suppliers, supplier negotiations, supplier transfer and loan contracts projects
-Identifying savings or value engineering opportunities with suppliers that will benefit the business
-Creating and implementing a tooling database system to store, monitor and track life of tools for predictive maintenance and risk mitigation activities
-Redesigning and implementing new Request for Quotation forms and procedures that eliminates some of the 7 Wastes and ensures a more efficient process
---

Event photographer
Freelance
June 2013 - August 2015
-Provide photography for hire services for projects and events
---

Network Engineering & Operations Engineer
Maxis Communication Bhd.
June 2013 - September 2013
As part of the Capacity team in the NEO department, some of the responsibilities were:
-Carried out a nationwide network E1 audit, first every of its kind to be done in the company, to identify networks which should be decommissioned to reduce wastage of resource
-Monitoring network capacity on a daily basis and recommending system upgrades wherever suitable
-Carrying out network upgrades based of forecasts during festive periods and downgrading system after period is over
---

Private Mathematics Tutor
Self Employed
April 2011 - October 2011
-Providing tutorial support to an O-Levels student in the subject of Mathematics on a weekly basis
-Preparing the student for school and national examinations by carrying out mock tests periodically to ensure the student is more confident and comfortable with the subject before the examinations
My Education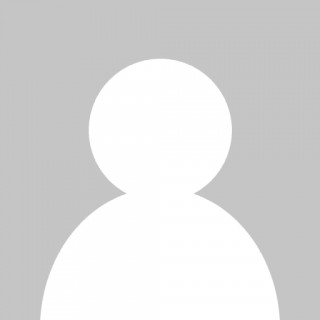 Mechanical Engineering with a Year in Industry
University of Sheffield
January 2012 - July 2016
Who I can help mentor
Students
Entrepreneurs
Working Professionals
Mentors you might be interested in